"
How to present what you feel and what you see? So many ways to see and read about the world, like on the news, Twitter, Facebook, Instagram, WhatsApp, Snapchat, YouTube, TikTok… Actually, it is like when you are in the restaurant and study the menu. In this case, the menu represents all different tools: You try to filter between starter, main course and dessert and when you choose one, you've already started to consume all the information. Fast food, information overload, takes a bigger place in our daily life. We try to eat everything all in once, without considering where it comes from, and time to time the real taste of it falls into oblivion. It ends up with many filters which can be added to the original picture and we are not able to distinguish between reality and fake or, even, we just forget about what was the real one and we consider it as a fake.
Don't give us wrong, we are not condemning all the social medias, it is also a part of our daily life and during our bicycle trip. We also consume all these ways of communication and enjoy to be able to share with everyone. By this travel blog we would like to open "our own restaurant", where you can choose something from the menu and slowly enjoy the taste of our world, described through our eyes and understandings. Wie kann man teilen, was man fühlt, sieht oder erlebt? Es gibt so viele Möglichkeiten darüber zu lesen oder zu sehen, was in unserem Umfeld und auf dieser Welt passiert: Nachrichten, Twitter, Facebook, Instagram, WhatsApp, Snapchat, YouTube, TikTok... Eigentlich kann man es mit einem Restaurantbesuch vergleichen, wenn man sich die Speisekarte anschaut. So repräsentiert die Speisekarte all die verschiedenen Kommunikationskanäle: Du versuchst zwischen Vorspeise, Hauptspeise und Nachspeise zu filtern und wenn du dich für etwas entschieden hast, hast du bereits begonnen, alle Informationen zu konsumieren. "Fast Food" - Informationsüberfluss - spielt eine immer größer werdende Rolle in unserem täglichen Leben. Wir verschlingen alles auf einmal, ohne darüber nachzudenken, woher es kommt oder wie es zubereitet wurde, und manchmal vergessen wir sogar den eigentlichen, echten Geschmack oder seine Wertschätzung. Dieser Zustand führt letztendlich dazu, dass unzählige Filter über das Original-Bild gelegt werden und wir nicht mehr in der Lage sind, zu unterscheiden, was "echt" und was "unecht" ist, oder wir vergessen sogar, was "das Echte" war und betrachten es als ein "Fake".
Auch wir widmen uns den heutigen Medien und sind glücklich darüber, mit anderen auf diese einfache und tolle Art und Weise Informationen austauschen zu können. Mit diesem Reiseblog wollen wir "unser eigenes Restaurant" eröffnen, in dem du etwas von der Speisekarte auswählen kannst und in deinem gewünschten Tempo einen Einblick in unsere Welt - beschrieben durch unsere Eindrücke und Erlebnisse - erhalten kannst.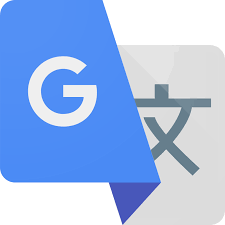 Comment présenter ce que vous ressentez et ce que vous voyez? Autant de façons de voir et de lire sur le monde, comme sur les actualités, Twitter, Facebook, Instagram, WhatsApp, Snapchat, YouTube, TikTok… En fait, c'est comme lorsque vous êtes au restaurant et que vous étudiez le menu. Dans ce cas, le menu représente tous les différents outils: vous essayez de filtrer entre l'entrée, le plat et le dessert et lorsque vous en choisissez un, vous avez déjà commencé à consommer toutes les informations. La restauration rapide, la surcharge d'informations, prend une plus grande place dans notre vie quotidienne. Nous essayons de tout manger en un seul, sans considérer d'où il vient, et de temps en temps le vrai goût de celui-ci tombe dans l'oubli. Il se termine par de nombreux filtres qui peuvent être ajoutés à l'image d'origine et nous ne sommes pas en mesure de faire la distinction entre la réalité et le faux ou, même, nous oublions simplement ce qui était le vrai et nous le considérons comme un faux.
Don ne nous donnez pas tort, nous ne condamnons pas tous les réseaux sociaux, cela fait aussi partie de notre vie quotidienne et lors de notre voyage à vélo. Nous consommons également tous ces moyens de communication et apprécions de pouvoir partager avec tout le monde. Par ce blog de voyage, nous aimerions ouvrir «notre propre restaurant», où vous pouvez choisir quelque chose dans le menu et savourer lentement le goût de notre monde, décrit à travers nos yeux et nos compréhensions.
---
So far, if you already started to read these sentences, it is because you choose to take time to discover our World, to look at the menu and maybe, we hope, to go until the dessert. Bon Appétit! Wenn du diese Sätze zu lesen begonnen hast, hast du dich bereits entschieden, dir Zeit zu nehmen, um unsere Welt zu entdecken, auf die Speisekarte zu sehen und vielleicht bis zur Nachspeise zu bleiben. Bon Appétit! Jusqu'ici, si vous avez déjà commencé à lire ces phrases, c'est que vous choisissez de prendre le temps de découvrir notre Monde, de regarder le menu et peut-être, nous l'espérons, d'aller jusqu'au dessert. Bon appétit!
"